The 2017 Africa Diaspora Awards ceremony held in London celebrated, honoured and recognised achievement from within the African diaspora community.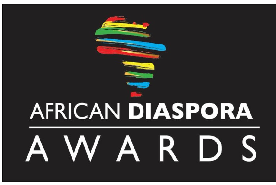 The 2017 Africa Diaspora Awards (ADA) ceremony celebrated, honoured and recognised achievement from within the African Diaspora community
Organised by Conrad Mwanza MD, the Founder and Director of CMG International Media Group, an events-led multi-media company, and sponsored by organisations including Brand South Africa, the Awards are set to be one of the most significant annual events within the African and broader Diaspora community calendar.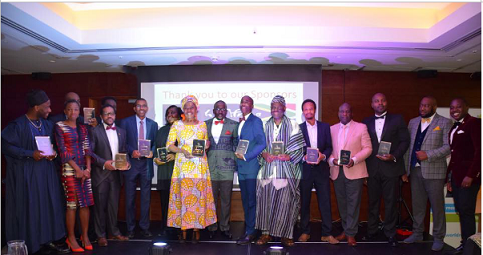 According to the organisers, "We aim to lead in developing this pioneering, unique and prestigious event so that we continue to pay tribute to all the successful African leaders here in the UK, emphasising achievement and highlighting inspirational role models in the fields of Business, Sport, Entertainment, Philanthropy and Popular Arts and Culture.
These awards create a bridge to the world further enhancing and celebrating diversity and multiculturalism and merging the contemporary and historical African Diaspora landscape."
The African diaspora in the UK has, over the past decade, achieved greater recognition for their positive contribution to Africa's development as well as to that of the United Kingdom, the organisers say, and "This is a momentous time for the wider African diaspora, and for Africa; in recognition of the achievements and sacrifices on which any success is based , the Awards provide a unique and prestigious celebration of the African Diasporans who have followed their dreams and overcome hardship to achieve success."
The African Diaspora is broadly defined by the African Union Commission as "peoples of African origin living outside the continent, irrespective of their citizenship and nationality and who are willing to contribute to the development of the continent and the building of the African Union."
Globally, Africans in the diaspora are spread out across the continents. In North America, there are 39 million from the African Diaspora; 113 million in Latin America; 13.6 million in the Caribbean; and 3.5 million in Europe, the World Bank estimates.
Recognising Achievements
The recipients came from sectors including media, culture, business and philanthropy and included ReConnect Africa.com founder and Managing Editor, Frances Mensah Williams, who was presented with the Community Pioneer Award.
Recipients included:
Ben Anim-Antwi - Community Engagement
Charles Khiran - Business Leader
Dr Sam Ochieng - Community Pioneer
Fadhili Maghiya - Community Organiser
Frances Mensah Williams - Community Pioneer
Josefina Bonsundi - Community Engagement
Justina Mutale - Community Pioneer
Kevin Korgba - Services to Business
Kevin Korgba - Services to Business
Usifu Jalloh - Cultural Ambassador
William Sachiti- Innovation
Willy Mutenza - Services to Community Development
Xolani Xala - Services to Community Development
Tunde Okewale MBE -Future Leaders Award