Dear Career Coach,
I like the idea of working as a freelancer and being able to pick my own jobs and clients, but I don't know if I have what it takes to work outside the structure of a company.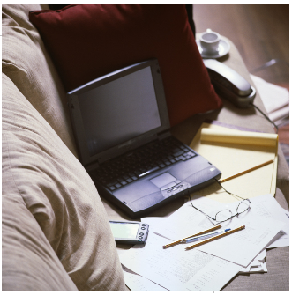 Dear Career Coach
There have been so many cutbacks at my company that I know my job is likely to go soon. Rather than work for another company, I like the idea of working as a freelancer and being able to pick my own jobs and clients. I know I'm good at what I do but I don't know whether I have what it takes to work outside the structure of a company. What's your advice?
After working for one company for a long period, many people consider taking a stab at contracting. While contracting is something you can opt to do for only a short period, professional freelancers do it for a living and are committed to the approach and lifestyle it offers.
Working as a freelancer or contractor has its perks – it offers flexibility and the chance to choose what you do rather than have it foisted upon you by your boss. If you are good at what you do and have marketable skills that are in demand, you can often command a higher daily rate than you would earn through an annual salary.
As a freelance professional, you can avoid much of the petty office politics that most employees encounter. You do, however, have to have the ability to work and to market yourself in order to find the right roles and to keep the jobs coming in. Successful freelancers are able to generate a continuous flow of work and to use their network and satisfied customers to keep the jobs coming in. This involves networking effectively, offline and online, and building up a strong reputation with your client market.
If you have a question for our Career Coach, e-mail us at:
A successful freelancer is seen as a specialist in a particular niche and employers will often turn to a freelancer either when they don't have in-house resources because of the specialist nature of the project or because they don't see the need for a permanent specialist.
As a contract worker, the expectation is that you have the experience to turn up and know how to do the job. A business isn't going to invest time or money into training you, so when you market yourself, focus on the skills you already have and are comfortable using. You will need to show your potential clients a lot of evidence that you can deliver the job they need done.
To be a good freelancer, you need to be seen as customer focused; able not just to deliver the work but to keep your client satisfied. This might mean working longer hours than an employee to get the job done but, at the end of the day, it's important to remember that you are as good as the last job you have delivered. You will also need to keep abreast of the trends in your profession and invest in training and continuous professional development to keep your skills updated and to stay marketable.
A successful contractor has to look out for the next job while completing the one they are working on. A good trick is to use your successful projects to help market you into new ones. Ask your satisfied clients for an endorsement of your work and use that on your website and LinkedIn profile or in your portfolio to promote yourself.
Key to being a successful freelancer is being able to manage your time; not only are you dealing with delivering on the job, you will also need to manage your finances and your business accounts and pay your taxes. While you can outsource some of these, you are ultimately responsible for making sure that you make the necessary payments towards tax and social security as well as fees for professional associations.
If all this sounds well within your capabilities, then the freelance lifestyle could be right up your street.
All the best!
Need some help to solve your career dilemma? Whether you are a recent graduate or a seasoned professional, our experienced careers coaches can work with you – on an individual or group basis – to help you get back on track with your career. From online CV checking to face-to-face coaching and presentation skills training to making the right impact at interview, our careers services will help you reach your goals.
Contact us now to discuss your needs: editor@reconnectafrica.com