Ignore those articles promoting unrealistic changes for the New Year and remind yourself that your old self is already fabulous!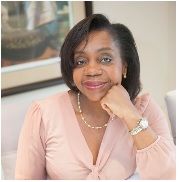 So, here we are. It's January again.
Reality is rearing its ugly head after the endless weeks of festivities. But as you open your bleary eyes to 2018, instead of being allowed to wallow in your New year hangover, you are probably finding yourself bombarded by advice in countless articles on how to make this year (and you) the best ever! Swamping your inbox, these breathless blogs will demand that you think big, get fit, set ambitious goals and aim high, subtly inferring that you haven't quite succeeded enough, that you haven't quite built up your business well enough, that you're not quite healthy enough and that you're, well…not quite enough.
If your depleted bank balance isn't already enough to depress you, then the idea that January must somehow be the moment when you turn into this super-duper business person or ambitious professional with far reaching goals – with, of course, the perfect six-pack to boot - should do the trick.
So, how do you stop January from robbing you of the joy that should come from another year of just being alive and being able to live your life?
My advice is really quite simple. Three words: realism, acceptance and gratitude.
Instead of feeling pressured to chase some ideal state of being that you know deep inside will never be realised – whether professional, physical or otherwise – it's time to get real. Is that old dream still feasible or even desirable? Sometimes what we think we want is just a habit of thinking and when we break it down, it no longer looks or feels the way we once imagined it. If the big goals you believed necessary to living your best life still inspire you, then by all means go for it. But if some of those goals have passed their sell-by date, give yourself permission to find newer, more interesting and more realistic challenges.
Instead of feeling pressured to chase some ideal state of being that you know deep inside will never be realised – whether professional, physical or otherwise – it's time to get real.
Acceptance doesn't mean giving up on dreams and ambitions; but it does mean that we should take the time to acknowledge where we are and the good things we have done. It's a reminder to pat yourself on the back for the many successes you have already achieved and for managing to deal with the adversity that comes the way of all of us at some point. If you're not yet as rich, successful or shapely as you want to be, well, it is what it is. Is where you are in life really so bad or are you are falling into the trap of comparing yourself with others and imagining that they have it better than you?
My family would pay good money to never have to hear me dismiss any complaints with the phrase 'Be grateful you're not in a refugee camp'. Yet, it is a salutary reminder that many of our 'First World Problems' are really not that big a deal. Banish the January blues and the exhortations to turn into Mr./Ms. Perfect in 2018 by practicing a little gratitude for the things you have today. Trust me, you'll discover that you have far more than you realise, and that almost everything that really matters – your family, friends and good health - won't be found in a full wallet.
So, there you have it. Realism, acceptance and gratitude; they make a powerful combination – and let you off the hook about that six-pack.
Click past those depressing articles and you'll probably realise that you're quite happy as you are. After all, you didn't get this far without already being a great person. Can we all improve? Absolutely. But does it have to happen on January 1st - or indeed on any particular date? Making realistic changes are all to the good. Wishing for unrealistic things that we probably wouldn't want if we had them? Not so much.
So, take my advice. Forget about being perfect in 2018 and settle for being your own fabulous self – because that's the one thing that no-one else can do as well as you!
Happy New Year.

Author of the novels ' From Pasta to Pigfoot' and 'From Pasta to Pigfoot: Second Helpings' and the books 'I Want to Work in… Africa: How to Move Your Career to the World's Most Exciting Continent' and 'Everyday Heroes – Learning from the Careers of Successful Black Professionals'