What's on in January and February?
Take a look at our listing of free and paid-for events and activities and take advantage of discounts available to our subscribers.
6-20 January – 2nd Mboka Festival of Arts, Culture & Sport, Gambia

The second Mboka Festival of Arts, Culture and Sport in The Gambia has been extended from a 10 day to a 14-day festival, and will a festival of distinction and diversity that celebrates Gambian cultural heritage alongside African diasporic cultural heritage. Mboka means 'One Family' in Wolof and so We continue on the journey of a One World, Diaspora, Pan African experience!
In Jan 2017, the festival bridged and embraced the 'new dawn' of The Gambia. We intend to celebrate this historic time annually with the festival showcasing and exhibiting produce from The Gambia, contributing to its creative and cultural economy. The 2018 Mboka Festival will be even more exciting and stimulating with the best of the 2017 festival and new events in 2018!
The festival will include: A Literary Festival, International Book Fair, "Good Market" Food Fair, Art Exhibition, Gambian Cultural Performances (music, singing, dancing) Oware Tournament, Conferences for Youth and Academics, River Excursion, Responsible Tourism Seminar, Marathon Challenge, Bike Challenge, Wrestling Matches, Yoga and Meditation....and more....so you know you have to come!
For more information, visit: mbokafestival.org or email: info@mbokafestival.org
For more information regarding AWLF contact mrod@qbr.com
9-12 January – Africa Tech Now, Las Vegas, USA

Over 170,000 technology aficionados, private and public-sector stakeholders, including start-ups, key tech influencers, industry leaders and government officials from every corner of the world will converge at the technology and innovation mecca in Las Vegas to discover the latest innovations and connect with high-level investors, strategic partners and potential buyers.
For the first time, the African tech world will take centre stage at the four-day event courtesy of Africa Tech Now. Unique in this kind, this Africa-centric innovation expo will shed light on the continent's accelerator programmes and start-up communities. Throughout the event, local techies will be given the opportunity to present their Africa-oriented products and services to a global audience and showcase their creative ideas aimed at fuelling development and growth.
African delegations and Start-ups interested in the event can register via the website. For more information on Africa Tech Now at CES: www.AfricaTechNow.com
15 & 17 January – The UNWTO Awards, Madrid

The UNWTO Awards celebrate excellence and innovation in the tourism sector, recognizing exceptional leaders in the categories of Creation and Dissemination of Knowledge and Lifetime achievement, innovative projects in the categories of Public Policy and Governance, Research and Technology, Enterprises and Non-governmental Organizations and the private sector comitment to the UNWTO Global Code of Ethics in the Ethics category.
Since their creation, the UNWTO Awards have recognized more than seventy institutions for their innovative tourism initiatives. The contribution of the awardees is in line with UNWTO´s policies, priorities and programme of work, including the UNWTO Global Code of Ethics for Tourism.
For the fifth consecutive time, the UNWTO Awards Ceremony will be celebrated in collaboration with Madrid International Tourism Fair (FITUR / IFEMA) on Wednesday, 17 January 2018.
http://know.unwto.org/14th-unwto-awards-events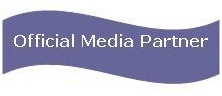 31 January – 1 February – Africa Plastics Outlook, Johannesburg, South Africa

The Africa Plastics Outlook is themed: Spotlight on Africa's Growing Markets & Applications". Highlights include:
Changing global polymers market landscape & trade flow
Africa plastics demand growth trends by region – North, South, East & West Africa
Plastics compounding & processing industry investment challenges
Market focus on: PP, PE, PET, PVC, PS, Engineering Plastics, Bioplastics
End-users perspective: Packaging, Automotive, Building & Constructions, Electrical & Electronics & Agriculture
Implication and opportunities of plastic bags ban in African countries (e.g. Kenya, Morocco, Tunisia, Tanzania, etc.)
Plastics sourcing, logistics & distribution challenges
Commercial risk management & credit insurance issues
For further details and to register: http://www.cmtevents.com/main.aspx?ev=180109&pu=273253
Contact Name: Ms. Grace Oh
Email Address: grace@cmtsp.com.sg
Telephone Number: +65 6346 9147
31 January – International Trade & Development, AFFORD Business Club, London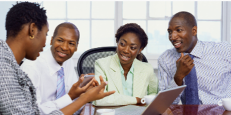 AFFORD Business Club (ABC) aims to support job creation in Africa by providing business development support to African diaspora entrepreneurs who seek to develop or launch their businesses in Africa.
This programme will assist SMEs to understand the practical issues regarding international trade. Participants will be given information on key subjects including tariffs, trading blocs, business regulation and market information.
10am - 4.30pm,https://www.eventbrite.co.uk/e/abc-training-2018-international-trade-and-development-tickets-41089090576?aff=es2
31 January – 2 February - Securexpo East Africa 2018 – Nairobi, Kenya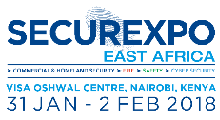 Securexpo East Africa 2018 is the region's most established exhibition and conference dedicated to fire and rescue, security and safety. Taking place from 31 January – 2 February 2018 at the Visa Oshwal Centre in Nairobi, Kenya, the show is perfectly positioned as a trade platform for those looking to source new products or solutions to enhance their business.
Join 2,500 industry representatives and compare services and solutions from over 100 brands, see live demonstrations, dynamic show floor features, compelling conference sessions and unparalleled networking opportunities. Gain free access to its co-located shows; K-OSH, the leading expo for occupational health and safety and the brand new fire and rescue show, Firexpo.
Visitors can expect to see the latest solutions and cutting-edge technological developments from across the market. Among those already signed up to exhibit include Hytera, Optex, Morpho Safran, Hikvision and Axxon, the full list of exhibitors is available to view on the website.
The event's conference will see multiple sessions taking place daily and cover a broad spectrum of topics for fire and rescue, security and safety. Each session will be hosted by an invited industry expert who will share their insights, experience and advice with delegates.
Some of the key topics and themes to be discussed will include; Innovation and Tech Developments, Kenyan Elections - implications for the security sector; Fire Safety Risks; Fire Standards; Anti-counterfeiting; Kenya Cyber Security Report; Kenya Computer and Cyber Crimes Bill 2017; Preventing Cyber Attacks; Security Threats; Security and Biometrics and many more. In addition to the standard sessions, delegates will also have the opportunity to sit in on training and panel discussions where a range of industry representatives will offer collective guidance. The full schedule is now available to view online.
Register for free to attend by visiting http://www.securexpoeastafrica.com/ today
Event contact: Abby Cairns
Tel no: +44 (0)20 7886 3032
Website: http://www.montex.co.uk/
Email: abby.cairns@montex.co.uk
February 2018
7-8 February 2018 – 2nd West African International Petroleum, Eko Convention Centre, Lagos

The 2nd West African International Petroleum Exhibition and Conference (WAIPEC) will return to the Eko Convention Centre, Lagos from 7 – 8 February 2018, remaining the only oil and gas event to be held in partnership with Nigeria's petroleum sector, working directly with the Petroleum Technology Association of Nigeria (PETAN).
Taking place in the epicentre of Africa's petroleum economy, WAIPEC stands as the largest event of its kind - having welcomed over 6,000 participants, over 450 senior VIP delegates and over 250 investing companies, including regional NOCs and global IOCs in 2017 and it is set to double again in size for 2018.
10am - 4.30pm,
8-11 February – Sauti zi Busara, Zanzibar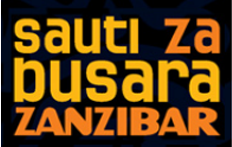 Sauti za Busara showcases live, original music from the African Continent and diaspora. Artists from the Arab World and Indian Ocean region are also welcome to apply.
Organisers are now busy preparing the 15th edition of Sauti za Busara which will take place in Stone Town, Zanzibar. The full line up of artists and events will be announced in October. Over four days and nights the festival plans to feature:
3 Live Stages: 400+ musicians, 40 groups, 44 shows over 4 days and nights
Carnival Parade: Zanzibar Town and outlying districts abuzz with razzmatazz!
Swahili Encounters: Local and visiting musicians collaborations
Movers & Shakers: Local and visiting industry professionals network and exchange
Busara Xtra: Fringe events across the island, as organised by the local community
19 February – Africa Energy Indaba/Women in Energy, Johannesburg, South Africa

DEVELOPING AFRICAN WOMEN TO CREATE OUR ENERGY FUTURE
The development of renewable energy and energy efficiency programmes will create numerous jobs and business opportunities throughout the African continent. Women's leadership is a global business issue and is gaining in prominence in Africa. It needs to be addressed systemically across the working environment and include the involvement of both women and men at all levels of leadership
The 4th Women in Energy Conference, hosted as an official side event of the Africa Energy Indaba, will be taking place to aid the increase in leadership and development of women involved in the African energy sector. This one-day forum has been designed as a platform for women to network, share their knowledge, discuss achievements and encourage the advancement of women across all sectors of the energy industry. With a focus to developing women in the energy sector, the event is crucial to the empowerment and growth of African women.
High-potential Women aiming to develop a career in the energy sector in Africa | Women energy entrepreneurs | Women and men in senior leadership positions within energy and related industry companies | Industry professionals responsible for hiring, developing and advancing an unbiased workforce | Leaders and managers across industries, functions and company sizes.
CLICK HERE TO VIEW THE FULL WOMEN IN ENERGY PROGRAMME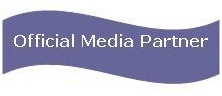 27-28 February - 3rd Annual Aid & Development Africa Summit, Safari Park Hotel, Nairobi, Kenya

Now in its 3rd year, the Aid & Development Africa Summit returns to Nairobi, Kenya on 27-28 February 2018, once again uniting 300+ humanitarian and development leaders, decision makers and advisors committed to achieving the Sustainable Development Goals (SDGs) in the region.
Taking place at the Safari Park Hotel, the Aid & Development Africa Summit presents an opportunity to explore best practice, policy and project updates, innovation and partnerships in humanitarian logistics, health & WASH, emergency communication, shelter, disaster resilience, financial inclusion and use of mobile technology for development programmes in Africa.
Participants will gain first hand insights from development banks, donors and government agencies into their financing priorities and funding guidelines as well as benefit from networking opportunities.
The Summit agenda includes keynote presentations, interactive sessions, themed roundtables, speaker panels, Innovator of the Year Award and an evening drinks reception to engage with decision makers and key stakeholders in Africa's aid and development sectors.
The Aid & Development Africa Summit advocates for cross-sector approach through inclusive, effective collaboration and coordination between national and international NGOs, government and UN agencies, Red Cross, donors, investors, development banks and the private sector.
"The summit was well organised, it was beneficial and provided me with knowledge and insight on issues ranging from ICT, agriculture health, disaster preparedness, irrigation etc, all which are part of my job in the office" - Asanterabi C. Sangenoi, Prime Minister's Office Tanzania
Save the date and reserve your place here to be part of the most influential aid and development conference in Africa.
For more information about Aid & Development Africa Summit, please visit http://www.africa.aidforum.org or get in touch with Alina O'Keeffe, Head of Marketing, Aid & international Development Forum (AIDF) at marketing@aidforum.org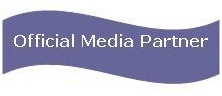 27 February – 1 March – Propak East Africa 2018, Nairobi, Kenya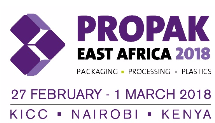 Take advantage of this great market opportunity and meet amongst others prominent and competent companies from Austria at Propak East Africa Nairobi 2017.
Propak East Africa provides a unique platform for exhibitors to showcase their products in the most vibrant and potential business destinations in Africa and brings the visitors not just an opportunity to see a few products but a variety.
Kenya and the wider East African region offer a huge amount of potential a reason why the organisers of Propak East Africa decided to hold such a large scale event. Even though there be may different events around the world but the following few facts about Kenya highlights the great opportunity for companies to enter, develop and grow in the it:
Kenya is the largest economy in the region- According to the IMF, Kenya's current and forecast GDP per capita is higher than Ethiopia, Uganda, Rwanda, Burundi and Tanzania
International companies that have their headquarters in Kenya are Google, IBM, Toyota, CocaCola, Standard Chartered and Microsoft
Despite close elections, Kenya is considered one of the most politically stable countries in Sub-Saharan Africa due to the wide democratic space
Kenya is part of the East African Community (EAC), an intergovernmental organisation together with Burundi, Rwanda, Tanzania, and Uganda. The EAC is a free trade area that now includes member states from COMESA and SADC
Kenya has the best trade links in the whole of Eastern and Central Africa. Nairobi airport and Mombasa port are the busiest trade spots in this region.
There is an extremely strong private sector that has developed in Kenya due to friendly market policies.
Kenya is the highest trading country in the region making up 37% of trades
Silicon Savanah (officially called Konza) is the technology city in the outskirts of Nairobi and makes Kenya the tech hub of Africa
The Foreign Investors Act of 1964 protects foreign investors and allows repatriation of earnings
Kenya is ranked number one in the world for mobile money transaction
Vision 2030 which was created by the Kenyan government to help strategize its growth and development is on progress.
The number of US$ Millionaires in Kenya is growing twice the global rate. By 2024 the number will have increased by 74%
Don't miss to participate in this great event by contacting the organizers!
Event contact: Abby Cairns
T: +44 (0)20 7886 3032
Website: http://www.montex.co.uk/
Email: abby.cairns@montex.co.uk
For further information, please contact the organisers directly.
PLEASE NOTE
: ReConnect Africa accepts no responsibility for any of the events described above and/or any dealings with the event organisers.
To notify us of your event and discuss advertising and marketing options, please contact us at:
editor@reconnectafrica.com