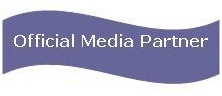 ReConnect Africa is the official media partner for the following upcoming events. Please refer to the event website or contact the event organisers directly for further information about the event and/or to register.
Coming Up.....
September 2018
18-20 September – Propak West Africa 2018, Lagos, Nigeria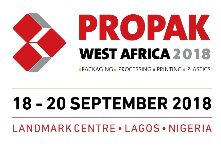 Propak West Africa is the region's largest exhibition and conference dedicated to packaging, plastics, processing and print. Taking place in West Africa's central hub; Lagos, Nigeria, the exhibition will be held between 18 – 20 September 2018 at the Landmark Centre.
3,261 senior industry professionals came together in 2017 to discover a wide range of products and solutions from over 135 exhibiting companies. In 2018, this established trade show will mark its 6th edition and is set to be the largest to date, with up to 4,000 attendees expected and more than 150 brands on display.
Discover business solutions from across a wide range of different market sectors including plastics, packaging, food processing, manufacturing equipment, printing, chemicals, pharmaceuticals, publishing and many more.
Enjoy unique networking and learning opportunities over three days with numerous product launches, live equipment demonstrations from the industry's leading brands and a daily free-to-attend conference. Running daily sessions of prominent presentations, technical classes and panel discussions from expert representatives and government officials, learn about the latest issues surrounding the market and understand how you can apply this knowledge to your business.
With sister shows in Kenya and South Africa, the exhibition is West Africa's most convenient platform for business, innovation and knowledge in the industry. Join thousands of senior packaging managers, consultants, suppliers and printers as they collaborate in sharing important insights and crucial experience at the industry event of the year.
For more information visit:http://www.propakwestafrica.com/
Contact: Abby Cairns
T: +44 (0)20 7886 3032
26–28 September – eLearning Africa 2018, Kigali, Rwanda

The 13th edition of eLearning Africa, the International Conference on ICT for Development, Education and Training, will take place on September 26 ' 28, 2018 in Kigali, Rwanda. The conference, which is being jointly organised by ICWE GmbH and the Rwanda Convention Bureau under the patronage of the Rwandan Government, usually attracts well over 1,000 participants from all over the world. They are not only teachers, academics and learning experts, but political leaders, policy makers, investors, technologists, business leaders and entrepreneurs too. The conference is also the occasion for an annual round table meeting of African education and technology ministers.
eLearning Africa is the key networking event for ICT supported education, training and skills development in Africa and brings together high-level policy makers, decision makers and practitioners from education, business and government.
Serving as a pan-African platform, the eLearning Africa conference is a must for those who want to develop multinational and cross-industry contacts and partnerships, as well as enhance their knowledge, expertise and abilities. eLearning Africa has taken place in a different African country each year since its inception in 2005, and the conference languages are English and French.eLearning Africa attracts education professionals, investors and providers of education and training.
eLearning Africa 2018 will take place from 26 ' 28 September in Rwanda's capital city, Kigali, which has gained a reputation for its ICT-based initiatives in a variety of sectors. So great is its apparent enthusiasm for new technological solutions that some observers have referred to it as the "Innovation City of Africa."
Under the overall theme of 'Uniting Africa', conference participants will discuss how the benefits of technology can be shared and help to improve education across Africa, making a reality of the African Union's 2063 Vision of a "transformed continent." Over 12 consecutive years, eLearning Africa has hosted 16,228 participants from 100+ different countries around the world, with over 85% coming from the African continent. More than 3,300 speakers have addressed the conference about every aspect of technology enhanced education and skills development.
Contact: Rebecca Stromeyer, info@elearning-africa.com, http://www.elearning-africa.com
eLearning Africa News Portal: http://ela-newsportal.com/
MENA Innovation 2018 – Event Info
October 2018
2-4 October - Africa Hotel Investment Forum, Radisson Blu Hotel, Upper Hill Nairobi, Kenya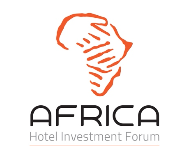 The Africa Hotel Investment Forum (AHIF) is the only annual hotel investment conference that connects business leaders from the international and local markets. The event brings together the who's who of the hotel investment community that drive investment into tourism projects, infrastructure and hotel development across Africa.
AHIF has proven to be Africa's annual meeting place for the region's most senior hotel investors, developers, operators and advisors. It is the annual conference that connects business leaders from international and local markets to do deals across the region.
For more information visit:https://www.africa-conference.com/
November 2016
29–30 November | Workshops: 26 - 28 November 2018 – HR Summit and Expo West Africa, Landmark Centre, Lagos, Nigeria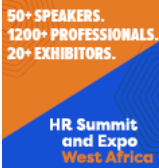 Based on 15 years of legacy experience, HR Summit and Expo West Africa is here to give the region the most advanced learning and networking HR platform. The 2018 event will be part of the HR Summit and Expo brand, the largest Middle East and Africa show dedicated to the subject.
HRSE West Africa has been engineered to bring together top HR leaders from Africa and beyond, to exchange insights on key human capital management challenges, tapping into Africa's growing potential.
For details and to register: https://hr.knect365.com/hr-summit-expo-west-africa/
Download the brochure to learn more!
For details and to register: https://get.knect365.com/hr-summit-expo-west-africa/brochure-download/?utm_source=reconnectafrica&utm_medium=referral&utm_campaign=ReconnectAfrica+Listing&tracker_id=AZ3235ReconnectAfrica
28-30 November - Innovation Africa 2018 – Africa's Official Ministerial Summit, Harare, Zimbabwe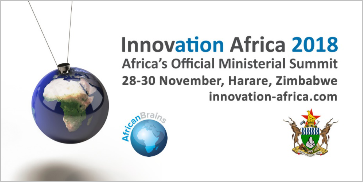 Now in its 8th year, meetings-based summit Innovation Africa 2018 is taking place in Harare on 28-30 November 2018 under the official patronage of the Government of Zimbabwe led by the Ministry of Primary & Secondary Education.
Innovation Africa 2018 is firmly established as the continent's number one high level ministerial forum where industry partners enjoy pre-scheduled meetings and committed engagement with ministers and senior government officials from over 40 countries. It is Africa's "must go to" event for education, innovation & ICT.
Participants will have the choice of booking meetings in advance of the event with ministers of education, higher education, ICT, science & technology, special government agencies for education, teaching & ICT delivery, universities & technical colleges.
Innovation Africa 2018 offers an outstanding choice of different options to companies, allowing you to select a partnership package that best suits your needs and meets your objectives. Being a partner at our summits is a proven method of raising your company profile and gaining maximum exposure.
For further details and to register: https://innovation-africa.com/2018/register
PLEASE NOTE
: ReConnect Africa accepts no responsibility for any of the events described above and/or any dealings with the event organisers.