What happens to your career if your culture positively welcomes the larger framed woman?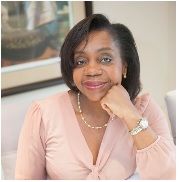 Since 2006 when we first launched ReConnect Africa, the landscape for Africans in the diaspora has changed in many ways. Our goal then was to create a magazine and a website that we hoped would become the 'go to' place for professionals of African origin overseas.
ReConnect Africa was my personal response to the negative stereotypes and the lack of balanced coverage of Africa and of Africans that people like myself, of African descent and living abroad, frequently had to contend with. For the past 12 years we have sought to use this platform to shed light on the multiplicity and diversity of our stories. We have partnered with organisations, commercial businesses, professional networks and numerous friends, partners and fellow travellers on similar journeys in our common quest for balance.
Back in 2006, the 3 key issues that drove our work were:
Showcasing Africa's Professionals
Concerned by the lack of mainstream visibility for professionals of African origin who were quietly excelling in their own worlds and receiving little recognition as role models, our goal was to showcase successful professionals making an impact in business and across sectors including Finance, ICT, Oil & Gas, Medicine and Education, to name a few. Sharing the stories of their challenges and triumphs became an essential part of our mission with ReConnect Africa.
Making the Business Case for Africa
Another imperative was making the case for investing in Africa – not only to non-Africans but, most importantly, to Africans in the diaspora subjected to the same negative stories about the lack of opportunity in their continent of origin.
Returning Skills and Progressing Careers
The biggest driver was bringing together the opportunities that abound within Africa with the wealth of talent that lives outside and within the continent. We've provided a platform for companies and organisations in Africa to talk about what they do and the skills they need to keep on doing it. Through interviews, case studies and thoughtful opinion pieces, we have shown the challenges inherent in returning home to Africa, but also celebrated the benefits that the sought-after skills in the African diaspora can bring, both to the countries involved and to the individuals returning.
Evolution
Fast forward twelve years and the landscape today is very different. The calendar is crowded with national and international events that bring together scores of experts, professionals and organisations to discuss, debate and find solutions for Africa's challenges. Recruitment of African talent has been greatly enhanced by technology and professional networks like LinkedIn, connecting like-minded professionals and allowing companies to reach out directly to qualified African candidates, who can now navigate the gatekeepers of old to access opportunities.
The expansion of the internet and the growth of technological hubs within and outside the continent has brought a significant shift from linear careers to entrepreneurship and self-employment. A plethora of tech-based businesses have sprung up in and outside Africa, enabling new solutions to be identified for old problems. Mobile telephony and fintech solutions have bridged geographic and economic gaps and connected investors with an array of options to create growth and stimulate job creation.
Changes
While many parts of the landscape have undergone transformation in the past decade, some of the same things continue to hold true – the need for people of African descent around the world to access information, inspiration and advice.
So now in 2019, change is due and as we start a new year, we are changing the format of ReConnect Africa and our monthly newsletters. All the key articles from past years can be freely accessed in our Library of Articles on www.ReConnectAfrica.com and going forward our newsletters will serve only to signpost you to the different topics and areas of content.
We hope you will continue to visit the site and to read and share the many stories of our modern heroes and learn from those who have done or are doing what you have been dreaming of - whether it's launching a business or propelling your career; whether it's staying in the West or (re)turning to Africa.
In this way, we'll continue our contribution to this business of Africa because while we've come a long way, we still have work to do.

Author of the novels 'From Pasta to Pigfoot' and 'From Pasta to Pigfoot: Second Helpings' and the books I Want to Work in… Africa: How to Move Your Career to the World's Most Exciting Continent' and 'Everyday Heroes – Learning from the Careers of Successful Black Professionals'