Calling aspiring freelancers!
Calling aspiring freelancers!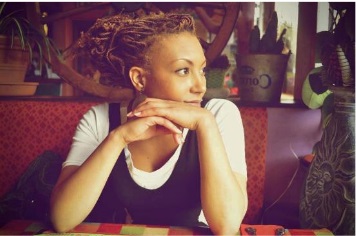 Nadia Gasper explains how her Scribble Ink Academy Creative Enterprise Programme is helping to build freelancers' careers
Question: 'I'm a writer with no connections, a recent graduate looking for work during a recession, and a creative person full of ideas with no career strategy. Where do I go?'
There was a time when I asked myself this question repeatedly before going to sleep each night, and as I woke up each morning. This anxiety-driven quagmire made it difficult for me to celebrate any micro-wins, as I was always looking for the next opportunity; bouncing around from one internship to another, building my CV block by block, all while signing on. Fun times :(
Although surrounded by other creatives in the same predicament, we seldom spoke about this —no one wanted to be the first to confess they were stuck, overwhelmed and terrified for the future, or never 100% sure they were making the right decision.
Advising from First-Hand Experience
Then in 2010, I accidentally (on purpose) prodded the elephant in the room: I was writing for the BBC and Royal Court Theatre Young Writers' Programmes, had just finished working on a documentary that was screened at the BAFTA and BFI, had a play commissioned by a youth theatre who took my work as far as China and Tanzania, my art collective was doing some amazing things in the most peculiar of spaces, and all the while, I was still in the box room at Dad's, asking the same question and feeling the same sense of failure.
That is, until I took a paid internship at the Southbank Centre's Marketing department and met members of their residential youth group, SE1 United.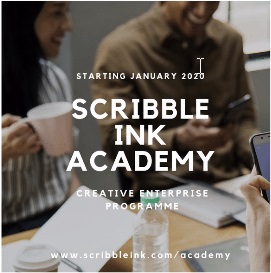 I was surprised they were asking me for advice—I felt far from being qualified to give an answer. The best I could offer was my first-hand experience which, apparently, was all I needed to lay the foundations for the inciting incident in my career journey.
The Programme Manager for SE1 United spotted me at the head of the table, leading a discussion on what I now know as script analysis. She asked me if I'd be interested in delivering a workshop, and the rest is history.
Scribble Ink Academy
Scribble Ink was initially a script consultancy, which made sense because the bulk of my experience was in scriptwriting. But, over time, I found myself working with artists in all disciplines. My role was no longer about supporting script development, but rather mentoring practitioners throughout their creative process—a combination of project management and story development. Consequently, Scribble Ink became a story consultancy, offering creative writing programmes. All was going pretty well—I'd moved from one box room to another (Central London prices), completed my Masters and gained a lot of experience working in education. All the while, keeping Scribble Ink above water.
I continued to grow as a freelancer, with a few bumps and scrapes along the way, and despite the drips of progress, found myself asking the same question that had swirled in my mind all those years ago, but with add-ons: 'The gig economy is rising: Forecasts suggest 50% of the UK will freelance by 2020 [fenews.co.uk] proving it to be a leading business model for our digitised society. However, establishing and managing a freelance career is seldom taught, and many of us, although passionate and talented, lack the business acumen and life skills to sustain successful self-employment. Where do we go?'
Then, I had a lightbulb moment! I got to brainstorming, vision-boarding and researching—all of which ignited my most exciting project yet!
Scribble Ink 2020 Programmes
I'm thrilled to announce that from January 2020, I'll be hosting two creative enterprise programmes in two prestigious London-based arts organisations — The BFI and Waterstones!
As a result of joining Scribble Ink Academy, creative practitioners at any level, whether writers, filmmakers, musicians, designers, photographers, bloggers, vloggers and all the in-between, will have the necessary tools to become well sought-after freelancers in 12 weeks!
Each workshop covers a new and exciting topic — from brand identity, project planning, budgeting and operational strategies, to managing a professional online presence, team building and outsourcing, pitching and networking and so much more.
At the end of each workshop, you'll leave with a subject-specific workbook, a full stomach (tea and cake are provided) and the revitalised, empowered, unquenchable fire in your core, necessary for tailoring an exciting career that nurtures your talents, gives you creative control and pushes you to realise your purpose. Visit the scribbleink.com/academy for the full syllabus and to book tickets.
Want to trial a workshop before committing to the full programme? Not a problem! Join the Scribble Ink Academy Meet Up group and sign up to a taster session.
Put simply, I wanted to answer my own question by offering something I wish was there for me when I was starting out. The answer is an ever-evolving process which I'm delighted to share in the form of Scribble Ink: The Writers' Revelation Revolution.