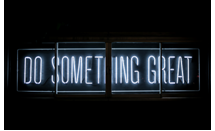 Share your thoughts on managing your professional career
To celebrate the start of ReConnect Africa's 15th year of serving as a business and careers publication and portal for thousands of African professionals, we'd love to hear your thoughts on how you manage your own professional career.
Many of you work in an international context and have experience of working in both developed and developing markets, giving you a wide perspective on professional career management.
Please access the professional career survey (hosted by Protagion*) at:
https://www.protagion.com/careersurvey.html?utm_source=ReConnectAfrica
The career survey explores your perspectives on managing your professional career including:

What drives you
Your professional qualifications
Dimensions of work fulfilment: satisfaction, achievement/challenge, support
Career questions or challenges you have faced in recent years or are currently facing
How you addressed these challenges and what difficulties you faced in resolving them
Sources of career guidance/support you would call on
Top career goals you would want support with
How much you would invest (and have previously invested) to achieve your career goals

Thank you in advance for your time in sharing your experiences with us. The results of the survey will inform future career-related articles on ReconnectAfrica.

* Protagion offers active career management services for professionals, helping our members make and sustain proactive changes that lead to long-term career success, including lifelong learning. Our members include qualified professionals like accountants, actuaries, asset managers, investment bankers, risk managers etc in Africa and in the Diaspora. We digitally assist our proteges to improve both their personal career fulfilment and earnings profile, including through coaching and professional mentoring. Both personalised and technological, we guide and support our proteges along their career journeys. Visit Protagionfor more details.
Photo by Clark Tibbs on Unsplash